Studio Artist Editor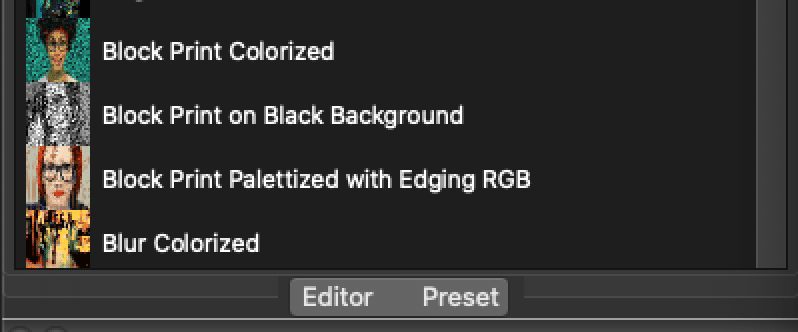 At the bottom of every preset window there is an editor toggle.  If you do not see this make sure the Editor is checked in the Windows menu.
Some Studio Artist Modes have only one Editor Panel such as Image Operations and some have multiple Editor Panels, such as the Paint Synthesizer below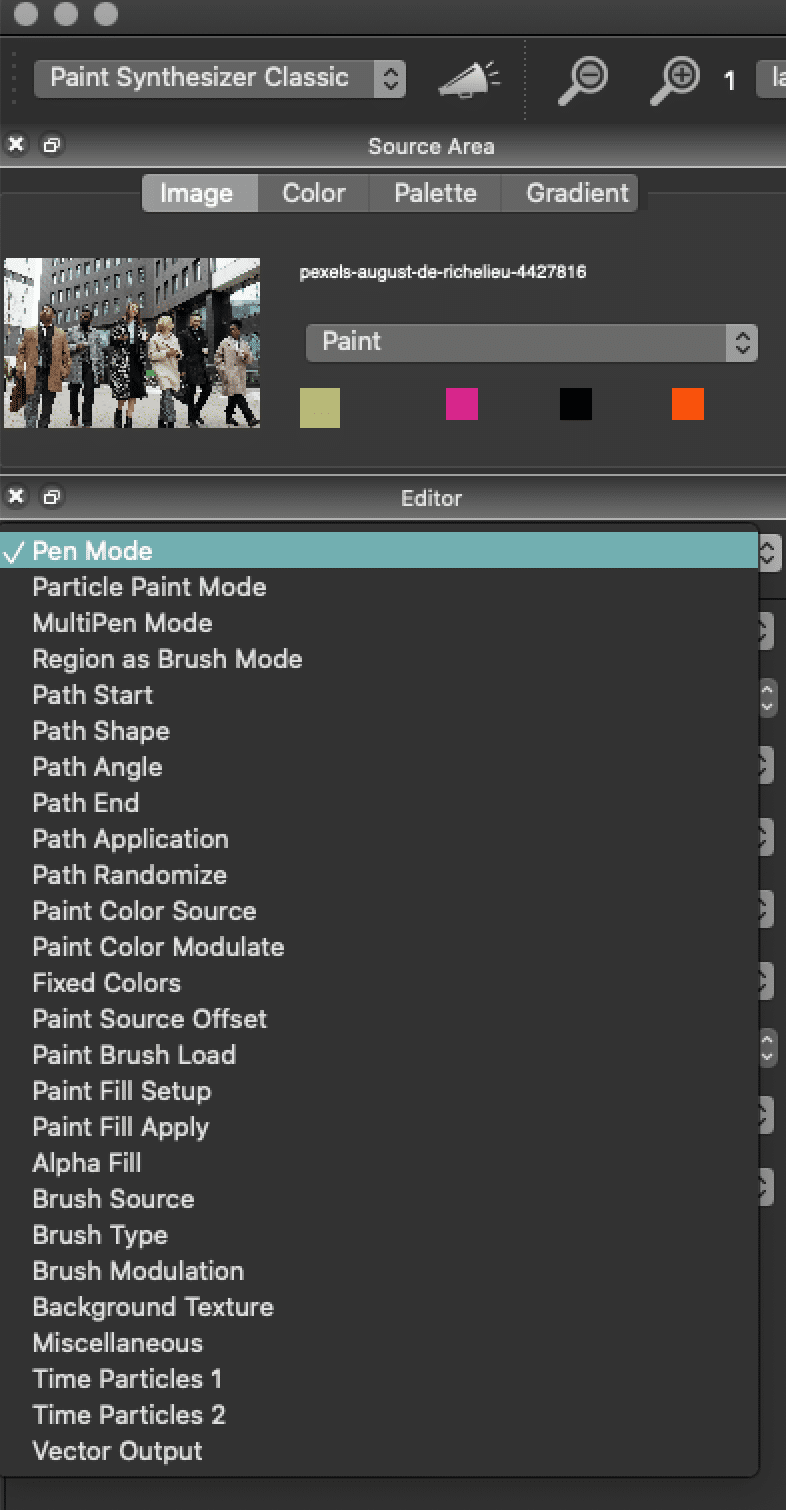 Group Box Display Mode – Studio Artist Preferences
You can choose what kind of editor sliders you would like to use in Studio Artist Preferences > General Editor Display Mode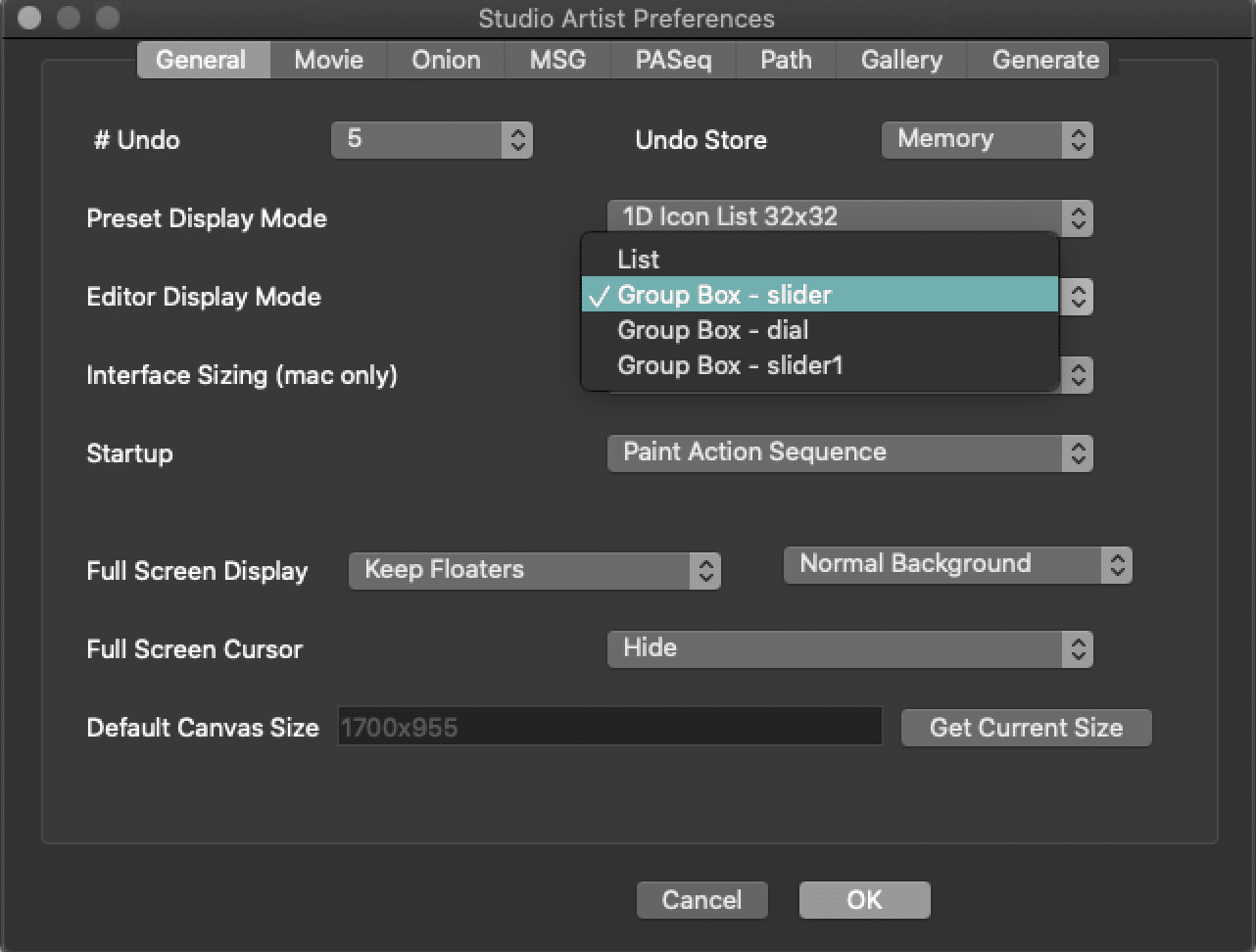 The  Editor Display Mode preference can be configured to display editable parameters as a list or group box. The group box option is the one shown in the 2 editor snapshots at the top of this tip. Group box display mode allows for live parameter editing with a single click.
The group box edit fields include a slider control at the bottom of the edit field and an up down button at the right of the edit field. You can use the slider to quickly make adjustments across the range of potential values for a parameter. Or you can use the ip down buttons to single step increase or decrease a parameter value. You can also select and then type in a specific parameter value for an edit field.
You can use tab or shift tab to move the current selection in either direction in the editor Tab for forward and Shift Tab Reverse. Arrow can also be used to adjust individual selected parameters.