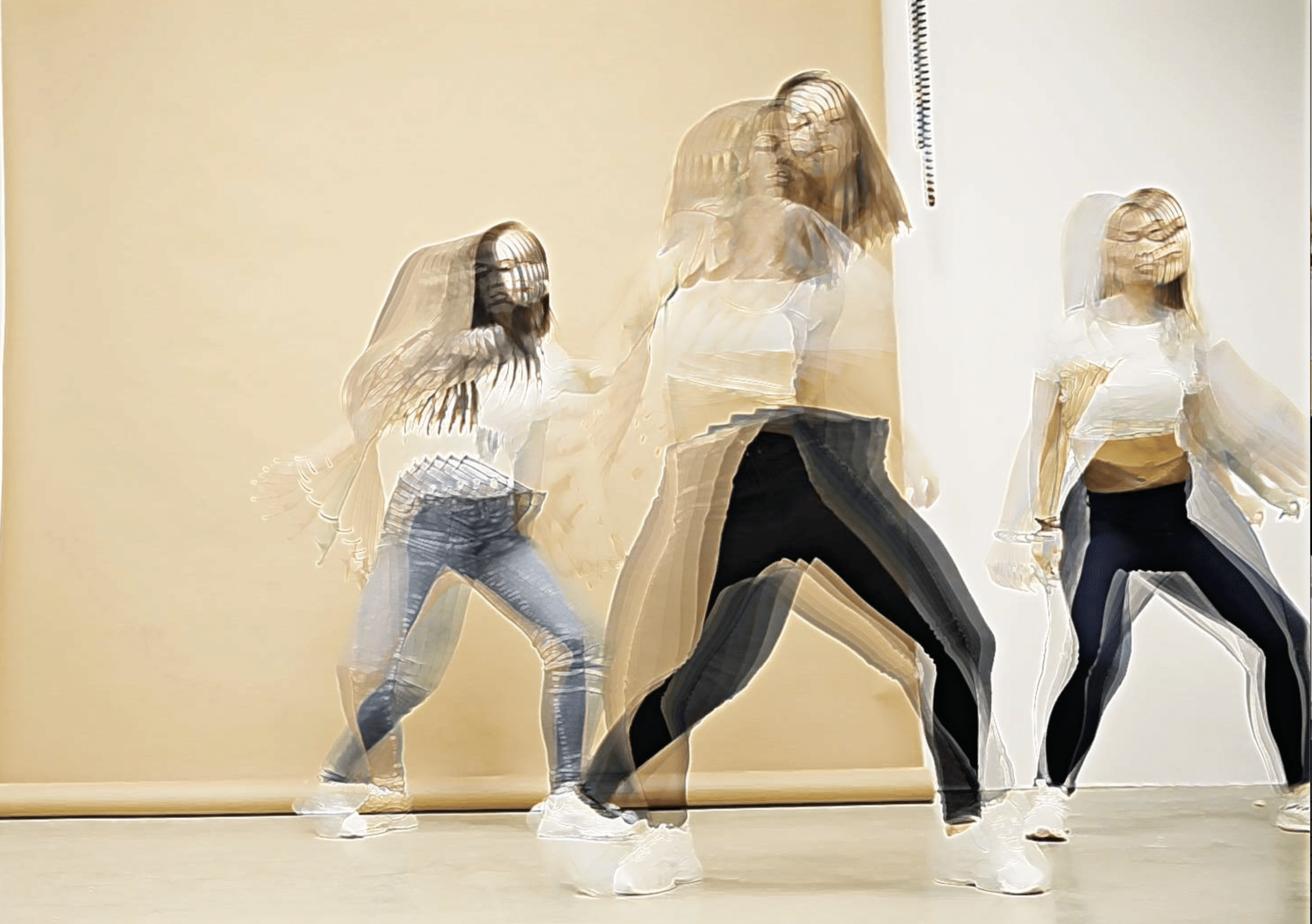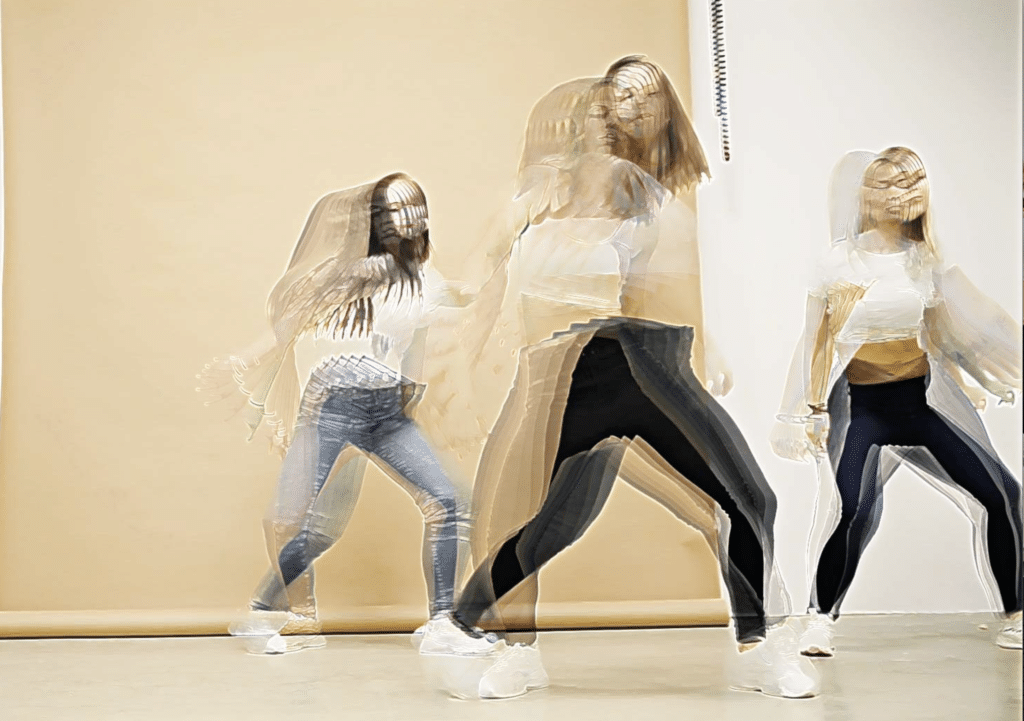 In this tutorial we'll be exploring the use of Studio Artist Temporal Image Operations for processing movie files.  Temporal or time based image operations are effects that use multiple frames in a source movie to build each effected output frame. The example above is a single output frame that was generated using a temporal rank filter.
Studio Artist processes movie files with Paint Action Sequences (PASeq).  You can think of a PASeq as a script that details the series of processing steps that are need to produce a certain artistic effect. So any time you want to process a movie file you need to build a PASeq to implement the a particular processing effect you want to achieve.
Temporal means time based.  These new processing effects work with multiple video frames over time to implement their effects. For an introduction to temporal image operations check out this tip.
When working with temporal image operations you need to have a loaded source movie. Temporal image operations also don't have the normal Ip Source options associated with standard image operations in Studio Artist since they are currently designed to only use the source movies as input (not the canvas or other layers). If you don't have a movie file loaded as your source they won't seem to do anything other than pass the source through to the canvas.
The section below shows off a few of the different temporal image operations used to process a source movie file. These are just a few of the different temporal processing effects you can work with.  All of the video processing examples we'll discuss below were generated using the same source video footage of a skater on a black background.
Each of these examples was created with a simple PASeq that contained one temporal image operation action step. The PASeq used for the first example is shown below. The others are similar, the only difference is that they use different temporal image operations, but they are all just single step PASeqs.
For More Information
An introduction to temporal image operations can be found here.
Also, check out our training video on the Temporal Image Operations mode here
Still Images
This tutorial has focused on using temporal image operations for processing movie files to generate movie file output. But temporal image operations are also great tools for 2D artists that allow you to generate static images derived from video sequences. You can do things like encapsulate motion in a video over time into a single static 2d image, or create panorama images from video pan sequences.
If you want to do still images using the Temporal Presets for Still Images here is more information here