You can live screen capture anything in Studio Artist.  So say you want to make a video showing Studio Artist painting or you want to Video stream and Interactive Dual Paint Animations.
There are a lot of reasons you might want to live screen capture with Studio Artist.  If you are using Gallery Show will most likely want to stream the gallery show output to a folder as well.
Here's How to Live Stream Video Capture
Before you can stream out video or screen capture you must first set up flags.
File > Stream > Flags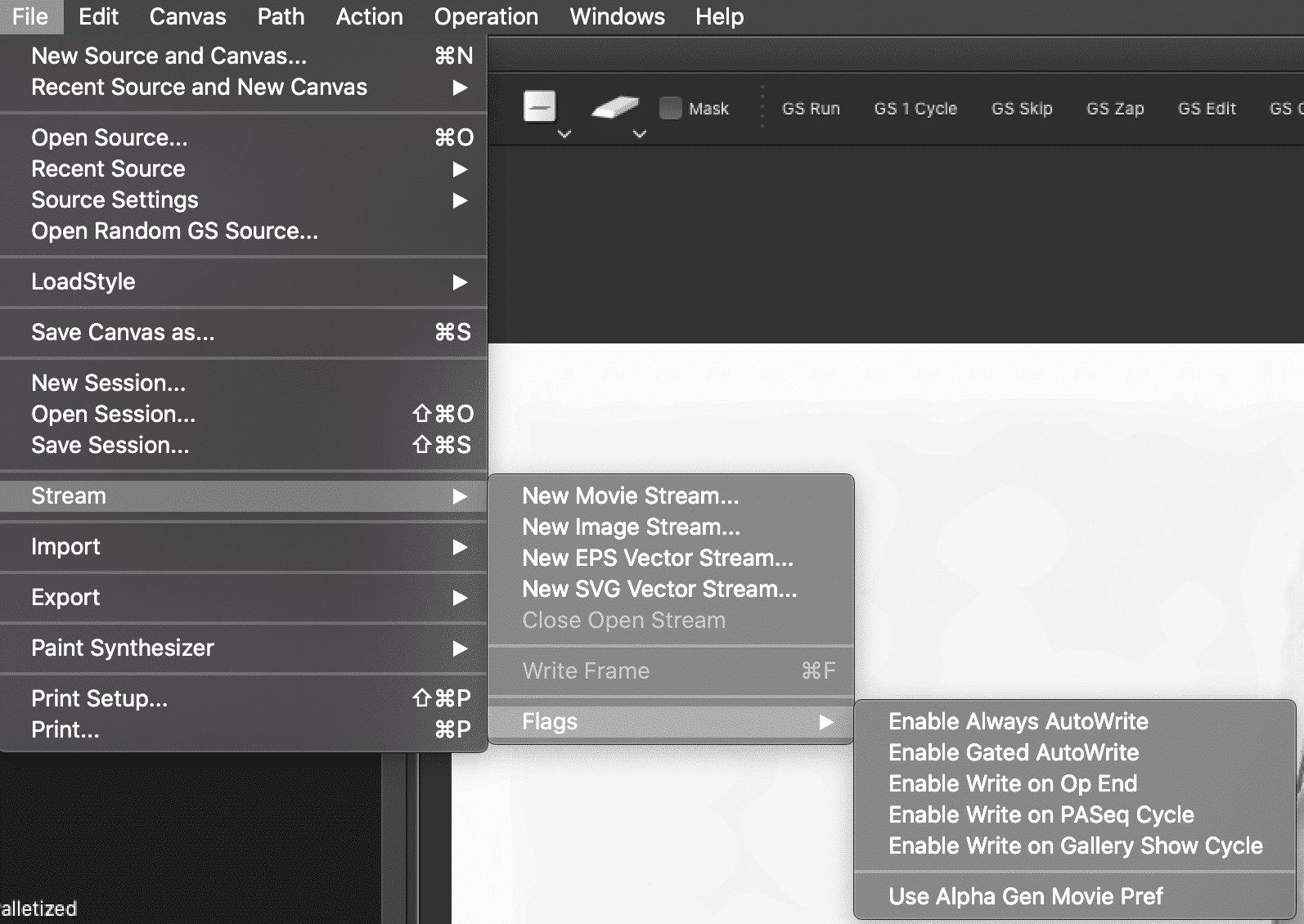 The Flag Settings are as follows:
Enable Always AutoWrite = Will capture absolutely everything.  Once you turn it on it's always running even if you are doing nothing.
Enable Gated AutoWrite = Will write out frames based on a timer that you set in Preferences > Movies Tab > MovieStream AutoWrite FPS.   So for instance if you make a paint stroke it will capture the live drawing or auto-painting or assisted painting at the rate you set in Movie Preferences.   In the example below it will write out 15fps.
Enable Write on Op End = Will write a frame once the Operation is finished, ie an image operations or paint preset has finished
Enable Write on PASeq Cycle =  Will write a frame once the PASeq preset has completed
Enable Write on Gallery Show Cycle = Will write a frame once a Gallery show cycle is completed.  For more info on how this works with Gallery Show please see this post on streaming with Gallery Show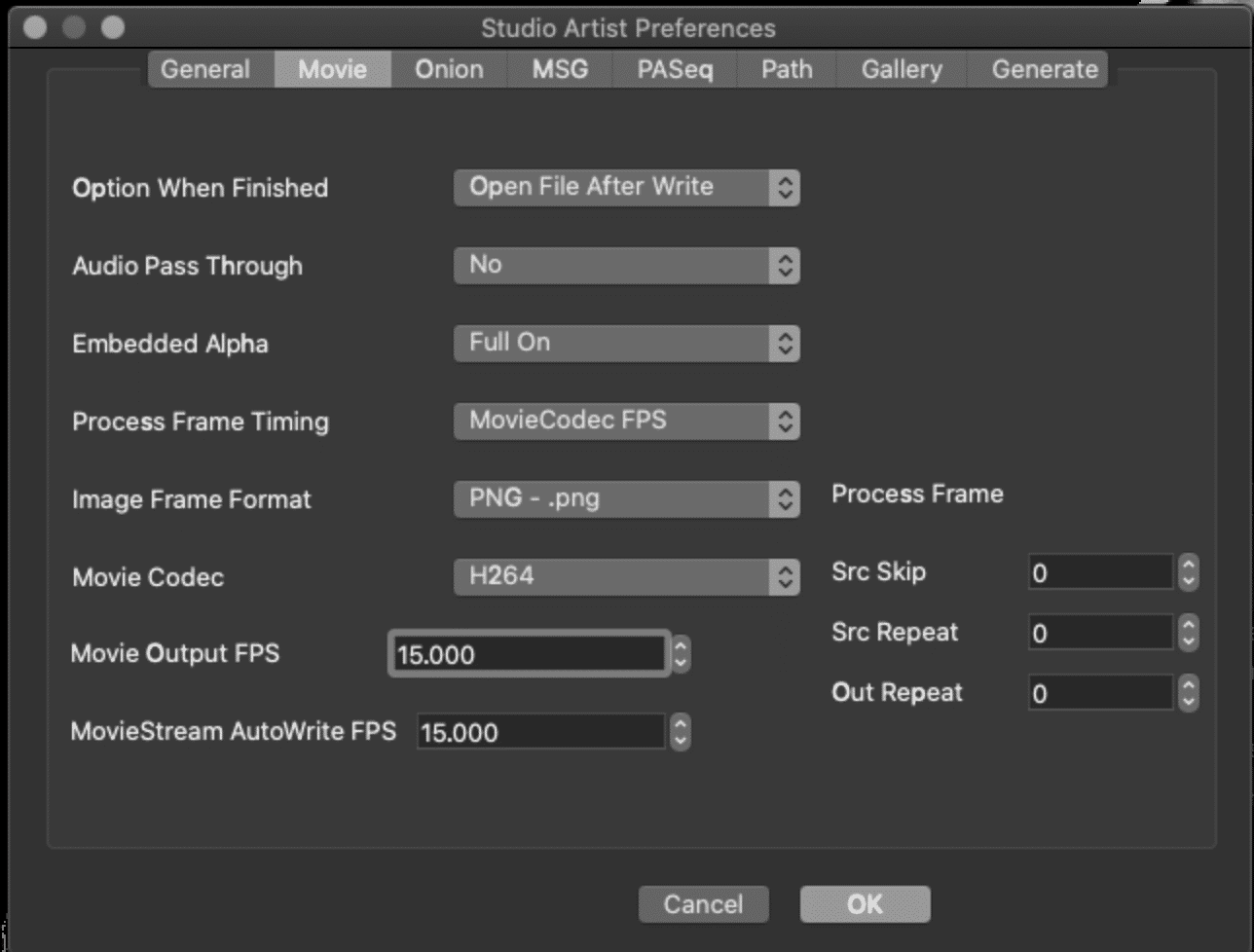 Streaming and Capturing
Once you have set up your flags choose File > Stream > New Movie Stream
Then name and choose where to save it.
IMPORTANT:
When you are finished streaming or capturing you need to CLOSE THE STREAM
File > Stream > Close Open Stream